Groups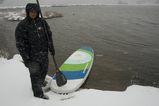 32 Discussions

0 Wall Posts
Here is where all the discussion of everything general about stand up paddling takes place. Want to talk sup but don't know where to start, then here is the place to get your sup talk going.
Category: General

Created

: Tuesday, 01 March 2011
Created on: Thursday, 31 May 2012

Looking to connect Delaware, Maryland and Virginia waterpeople. SUP message board and announcements.

2 Discussions

0 Wall Posts

Created on: Monday, 21 May 2012

I live in the city and love my board, but I don't have a place to store a big board. I love a chance to keep my board with me when I travel. So I've found this new invention called FOLDABLE boards, made of Fiberglass. Have you ever tried a foldable board? Please share your experience. Take a look foldableboards.com

Created on: Friday, 11 May 2012

Insurance for SUP Lessons, Events, Tours, Yoga, Fitness and Activities throughout North America and Hawaii. www.sportsinsurancehawaii.com dana@sportsinsurancehawaii.com

Created on: Thursday, 10 May 2012

Looking for SUPer's on The Lake of the Ozarks in Missouri

Created on: Thursday, 10 May 2012

Water Golf is played with a high performance water ball ( water bag) called the WaterRipper using a boat, board, noodle or swimming. You throw or shoot at targets like golf over 200 feet away using a hand sized waterball and your hands or a launcher such as a dog chuckit. Come see what we are doing www.ripperball.com google waterrippewr Water golf or kayak golf

Created on: Thursday, 26 April 2012

Updates, Group Paddles, Product Reviews, Local Events for Virginia Paddlers. Lets all come together and paddle Virginia!

0 Discussions

0 Wall Posts

Created on: Tuesday, 24 April 2012

Going on a Holiday and your House is empty and your cat lonesome ? Why not inviting some other SUP stoked to your house and use their place on the other side of the world as a holiday domicile. Most of us have boards and live close to water at beautiful places.

Created on: Friday, 23 March 2012

Promoting participation in Stand Up Paddle Boarding and Paddle Sports in and around Hilton Head, Bluffton SC, and Savannah, Ga areas. http://www.standandpaddle.com

Created on: Tuesday, 13 March 2012

This is a group that will help facilitate the adventures we go through to get a good paddle in the cold!

0 Discussions

0 Wall Posts

Created on: Thursday, 01 March 2012

Supers united in India to explore the wild waters and educate the community.

Created on: Saturday, 18 February 2012

Dear Sup-pers First of all, we are Jort and Bernard. 2 Highschool students from The Netherlands working on a User Experience Project. The assignment we are working on right now is to investigate if there are any needs or lacks in the sport Stand Up Paddle Surfing. We are gathering as much as possible information about this sport so we can work on a concept that will improve or add even more User Experience. This User Experience concept...

Created on: Friday, 17 February 2012

Anyone interested in testing a whole bunch of boards and giving feedback, I'm going to be at Sano just after lunch on Saturday the 18th... lots of things to play with - race boars, all around boards, high performance ones... knock yourselves out and have a ball... and see you there.... Corran

Created on: Thursday, 09 February 2012

looking for people in or around Long Beach that are looking to paddle and train for upcoming race season.

Created on: Saturday, 04 February 2012

Hilton Head, Bluffton, Charleston, Savannah and beyond! Lets get together in our Low Country paradise and paddle for fun!

Created on: Saturday, 28 January 2012

A group of moms with young children who like to SUP near San Diego and would meet up to trade on the sand babysitting for some time on the water. The hope is that we could meet and get to know each other well enough to be able to get in a SUP session and trade occupying the kids on the sand.

Created on: Thursday, 12 January 2012

Connecting Sup community on the East End of Long Island. Experienced or beginners paddlers welcome. Group Paddle will be starting in March 2012, weather permitting. We are a Paddleboard rental company and avid Sup- pers.

Created on: Wednesday, 11 January 2012

This group is about all things inland SUP including downriver SUP, river surfing, touring and gear talk. We are located in the heart of The Rocky Mountains in Buena Vista, CO.

Created on: Tuesday, 10 January 2012

Central Florida Paddleboarding was born out of our love for the water. After 30 + years of surfing, fishing, boating, and living on the water, SUP was the natural next step. Our goal is to share our stoke of the water through SUP. We offer lessons and tours for all ages from beginners to advanced. We paddle all over Central Florida: salt, fresh, rivers, and lakes. Just looking for someone to paddle with, give us a call. Please visit our web...

Created on: Tuesday, 03 January 2012

This was created based on the inspiration from the SUP Connect article titled, "Resolutions of a Standup Paddle Boarder" on January 2, 2012. What have you learned via Standup Paddle and what can you share for all the new and experienced paddlers? What are your paddle board resolutions?