Groups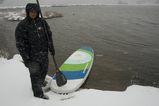 32 Discussions

0 Wall Posts
Here is where all the discussion of everything general about stand up paddling takes place. Want to talk sup but don't know where to start, then here is the place to get your sup talk going.
Category: General

Created

: Tuesday, 01 March 2011
Created on: Monday, 08 August 2011

The popularity of SUP boarding has been building here for a couple of years. With about 60 miles of coastline thats no surprise. The island provides plenty of variety and offers many safe locations for visitors and beginners, through to great surf breaks and very challenging coastal geographies. We have a weekly session on Thursday evenings, led by Aaran Williams from Earth Wind Water. Demo boards and paddles are available to try...

Created on: Saturday, 06 August 2011

Group for all paddlers in Michigan. Share your favorite destinations, photos and any other cool SUP stuff!

Created on: Friday, 29 July 2011

Aloha NJ Sweepers! We hope to use this group (and the one on Facebook) as a virtual community for folks to post paddle trips, questions about gear, technique and places to sweep! Our goal is to provide opportunities for sharing knowledge and fun, online and on the water in and around the state of NJ.

0 Discussions

0 Wall Posts

Created on: Monday, 27 June 2011

Spend your summer in Cabo Mexico SUP surfing. Learn tips from Colin McPhillips. For more info contact us supmexico@gmail.com

Created on: Wednesday, 22 June 2011

For all who like to spearfish from a SUP.

Created on: Wednesday, 22 June 2011

Information on all things SUP along the Turkish Coast.

1 Discussion

0 Wall Posts

Created on: Saturday, 11 June 2011

San Francisco Bay Stand Up Paddling Gateway. Info on SUP gear, spots, races, classes, and board demo events.

Created on: Tuesday, 07 June 2011

This group is for stand-up paddlers/stand-up surfers from the Northern California area including Humboldt, Mendocino and Del Norte counties.

5 Discussions

0 Wall Posts

Created on: Friday, 03 June 2011

A place to help spread the SUP love north of the border and over on the rock. We have awesome down winding, SUP surfing, and race potential... just a little chillier in the winter, but that won't stop us!

1 Discussion

0 Wall Posts

Created on: Wednesday, 25 May 2011

Please visit www.AlexLinnell.com for all the information on donating to the American Red Cross and for information on tracking me throughout the trip! Alex Linnell, who will be the first person to ever stand-up paddle (SUP) the length of the Mississippi River, begins his trip June 1, 2011 from the headwaters at Lake Itasca in Minnesota. Best estimates make this trip between 60 and 90 days long (duration depending on water depth and current...

Created on: Tuesday, 24 May 2011

A place for people passionate about SUP to learn, ask questions, and discuss the Stand Up Affiliate Network. What is the Stand Up Affiliate Network? It is a network that brings together manufacturers of SUP specific products and people who can spread the word about the sport of SUP. It is a mutually beneficial relationship. One where manufacturers get the word out about their product and bloggers, youtubers, and early adopters of the sport can...

3 Discussions

0 Wall Posts

Created on: Wednesday, 11 May 2011

Coreban is a Stand Up Paddle board company dedicated to building the best products on the market. A group of pioneering watermen dreamed up a brand that would be rooted in the pillars of quality, innovation, strength and high-performance. Testing all products against those pillars, Coreban has grown into one of the World's leading stand up paddle brands. On the Web: http://coreban.com Find us on FaceBook: http://facebook.com/corebanusa

0 Discussions

0 Wall Posts

Created on: Tuesday, 10 May 2011

All about SUP in ontario, canada...

0 Discussions

0 Wall Posts

Created on: Sunday, 08 May 2011

Created 2 weeks ago, this is the 1st Sup club in Egypt and in the Red Sea. Based in the Self contained and private city of El Gouna at the Movenpick Resort. We use Pau Hana board from the Soft tops, Ez Rider, Big Ez, All Around and Cross Fit.

0 Discussions

0 Wall Posts

Created on: Saturday, 30 April 2011

I have set up a club to promote SUP in Birmingham, UK. We have lots of waterways and are landlocked but there is potential to build a core of paddlers here. Check out the website www.centralsup.com or facebook - stand up paddle boarding in the midlands - central sup boarders to find out more. Thanks.

Created on: Friday, 15 April 2011

A place for recreational paddlers on the Space Coast to meet and plan group paddle adventures.

1 Discussion

0 Wall Posts

Created on: Monday, 11 April 2011

As we continue to look for some of the most popular and influential figures of the stand up paddle world, it's now time to find the Stand Up Paddle Grom of the Year. SUBMISSION If you have someone whom you think should be nominated, please join the SUP Grom group and submit your nomination: >>>>> Create an album with the grom's name, add a one paragraph bio note under the album's description, and upload some images. CASTING YOUR...

0 Discussions

0 Wall Posts

Created on: Monday, 04 April 2011

Not known as an international surf destination we have a great secret here. The tourist season December - April offers great flat water paddling in scenic locations. Low season is Surf season, beginning April/May through to September/October there are some good fun waves to be had. And best of all no crowds. We are based on Koh Lanta and island in the Andaman Sea provence of Krabi. A ferry ride from Phuket and Phi Phi. There is great island...