Mar 15
Mar 16
Mar 16
Mar 28
Apr 05
Apr 12
Apr 19
Apr 25
Groups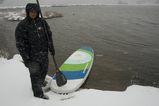 32 Discussions

0 Wall Posts
Here is where all the discussion of everything general about stand up paddling takes place. Want to talk sup but don't know where to start, then here is the place to get your sup talk going.
Category: General

Created

: Tuesday, 01 March 2011
Created on: Friday, 07 February 2014

Alfamart Official Partner Merchandise Fifa Piala Dunia Brazil 2014 – Tidak lama lagi Fifa Piala Dunia Brazil 2014 segera dimulai tepatnya tanggal 12 Juni 2014 – 13 Juni 2014. Piala Dunia Tahun 2014 merupakan pertandingan akbar dalam dunia sepakbola yang diselenggarakan oleh Fifa dan pada Tahun...

1 Discussion

0 Wall Posts

Created on: Friday, 07 February 2014

Cerita Unik Mobil Sedan Corolla - Malam ini lagi suntuk sekali, terlalu banyak beban pikiran. Karena lagi bosan saya coba-coba browsing di internet tentang lomba SEO. Ketemulah saya dengan Lomba SEO Cerita Corolla, saya pelajari dengan seksama ternyata lombanya cukup menarik dan hadiahnya lumayan besar. Kepengen ikut tapi mau cerita apa? Punya mobil sedan toyota corolla saja tidak punya, bagaimana mau cerita? Karena berminat sekali ikut dan...

1 Discussion

0 Wall Posts

Created on: Friday, 17 January 2014

Help spread the word… Fort Lauderdale Paddle boarder started a website for everyone to buy and sell all there new and used gear. Promote, market, and find everything your looking for for free.

Created on: Monday, 07 October 2013

The North Fork has some of the most beautiful locations for Paddling. From The Peconic River out to Orient Point on Peconic Bay with many creeks in between for exploring. We also have Long Island Sound on the north side & Mattituck inlet which is about 2.5 miles long & several creeks that branch off. We can not forget to include Shelter Island for it has a growing SUP community located in between the North & South Forks with miles of...

3 Discussions

0 Wall Posts

Created on: Wednesday, 04 September 2013

Stand-up for a Cause, is a 501(c)3 non profit organization that provides, promotes, organizes, manages and administers recreational, educational and physically challenging lessons, courses, tours, classes and events, for the benefit of those who are disadvantaged, disabled, or in need of assistance. Program activities will promote health and individual achievement, build confidence, strengthen the mind, body and spirit, educate the community...

Created on: Tuesday, 03 September 2013

WPA and Paddle Fit Pro 2 Certified Instructor. Intermediate to Advanced Instruction . Flat water, Open Ocean , Fitness Training.

Created on: Friday, 26 July 2013

The southern end of Lake Huron provides an AWESOME location for Stand Up Paddling. Big water, clean water and amazing sight-seeing. Launch your boards from Lakeside Beach or Lighthouse Beach in Port Huron for a glassy morning paddle or surf when wind is up. Meet up with PoHo Paddle Company for details on destinations, local conditions or board rentals.

Created on: Sunday, 09 June 2013

Anyone interested in SUP in Bermuda feel free to contact me. We have a new SUP business here in Bermuda in a beautiful location.

Created on: Sunday, 26 May 2013

all about the 1st SUP history of India.since 2012.

Created on: Tuesday, 23 April 2013

SUP Yoga Classes for all levels in San Diego! Classes take place in Carlsbad, CA in the beautiful Agua Hedionda Lagoon! Come and paddle out to peace with us! http://www.floatingyogis.com

Created on: Friday, 29 March 2013

Looking for company for some miles in bay and ocean. Early a.m. or ?? Scott

Created on: Saturday, 09 March 2013

This group will review different river runs in Colorado. Share details about the runs and tips to help keep others safe!

1 Discussion

0 Wall Posts

Created on: Thursday, 07 March 2013

SUP allows us an exclusive opportunity to connect with creatures we normally wouldnt get to check out. Add photos here of marine you can only see on a paddle, with name + location

Created on: Thursday, 14 February 2013

A global network of adventurers paddling for sport, nature and culture.

0 Discussions

0 Wall Posts

Created on: Sunday, 03 February 2013

flat water SUPing near the confluence of the Columbia and Snake River

Created on: Tuesday, 29 January 2013

Looking to connect the SUP community in Utah, from Logan to St. George. We paddle the whole state and want to organize groups, events, competitions, get togethers. We have lots of amazing places to SUP and want to explore them all with familiar faces and new friends.

Created on: Tuesday, 29 January 2013

We are a group of stand up paddlers in the Phoenix Metro area and east valley, join us!

0 Discussions

0 Wall Posts

Created on: Monday, 21 January 2013

UnderToe Mexico SUP Adventures hosts the only week-long ecological excursion in the Yucatan of Mexico. This all inclusive adventure is located on Laguna Bacalar and centered around flat water paddling, yoga, SUP yoga, and cultural experiences.