Members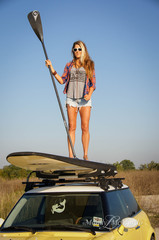 Hi from Maui...anyone local here to the island in the SUP connect community, I would love to meet up with while I'm on the island!
Pripreme za PRVI SUP spust teku...

Pozivaju se svi takmicari da vezbaju do trke koja ce biti 01.06.2013. Dodjite na KUROSAVU Ekskluziv, daske su na raspolaganju.

Zbog vodostaja , kako rekose nasi prijatelji iz Nautickog sela Biser, Dan Save je otkazan , sto je jedan od boljih bisera ovih dana.

SUP spust ce zato startovati od Ostruznockog mosta do Kurosave Ekskluziva.
Ostruznicki most je na 15,5 km a Kurosava na 3,5 km reke Save, sto znaci da ce duzina spusta biti 12 km. To je zahtevna deonica iako ce nam pomagati sam tok reke koji je ovih dana oko 5km na sat.

Skup svih takmicara, sudija, simpatizera, kibicera i ostalih je SUBOTA 01.06.2013. u 10 h na Brodicu i Kurosavi.

Pozivamo sve SUPovce da prijave ucesce.

Arrived #japan
Kansai Airport to Itami Airport by Bus then flight to Miyazaki!!
Long way to my home!

Covoiturage le havre-Paris aujourd'hui ? urgent !