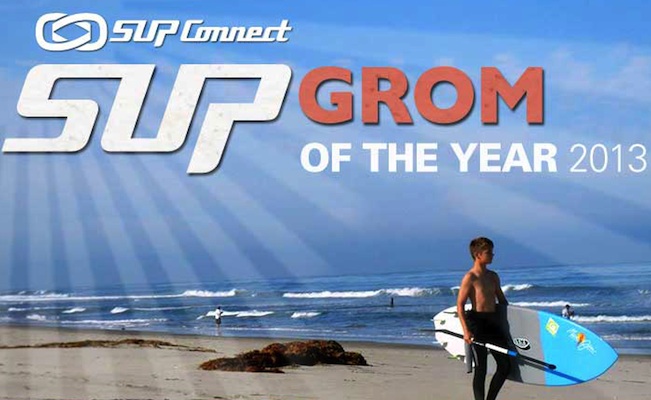 SAN DIEGO, California - After two months of voting, we are very pleased to announce the Supconnect Grom of the Year and final results up for 2013. As per the previous years, the Supconnect Awards are based on an open voting system that puts you, the reader, in charge of who wins. The criteria is still based on four qualities that we ask YOU (the reader) to vote on, which makes the awards are open to paddlers from around the world, be they pro's, amateurs or ambassadors - contest results are not the most important thing to us.
Supconnect Grom of the Year:
1. Itzel Delgado Naranjo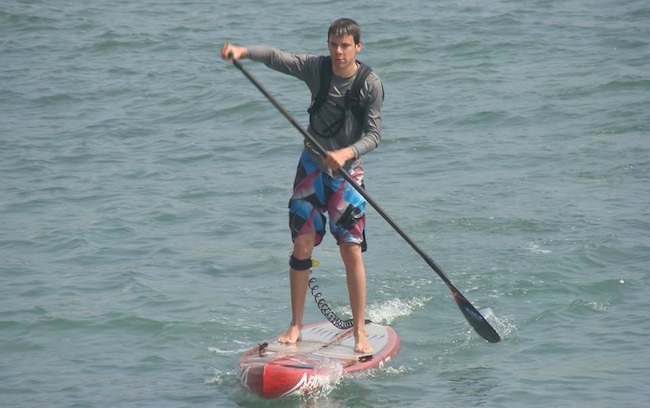 Age: 14
Nationality: Peru
Age: 14This year's Supconnect Grom of the Year is 14 year old Peruvian paddler, Itzel Delgado Naranjo, who only started paddling a SUP in February 2013. He quickly got the technique, thanks to a Stand Up Paddle clinic in Lima by Casper Steinfath and Naish. Now he's paddling and training hard, entering races to improve and do better all the time. He won the open division in a Peruvian national circuit race and has good chances of finishing at the top of the rankings in 2013 in the open division in Peru and the only teenager competing. Lots of potential here! Arriba Perú!
2. RYAN MALONEY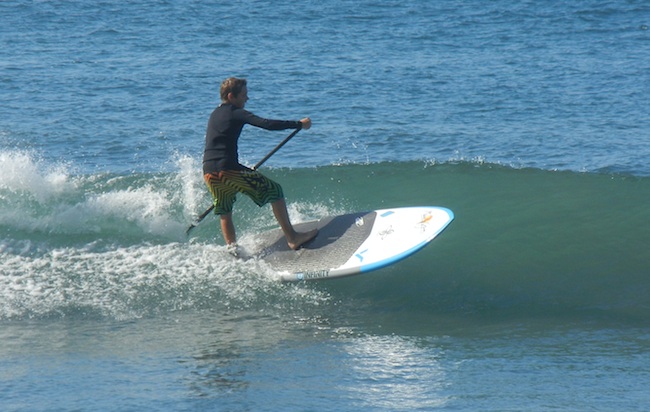 Age: 14
Nationality: USA
At two years old Ryan Maloney, now 14, was diagnosed with Type 1 Diabetes. Since his diagnosis, Ryan has had to monitor his blood glucose continuously and inject insulin multiple times every day to control his disease. From an early age, Ryan turned this challenge into opportunity. Today SUP is among his repertoire of sports and he has become a true ambassador for the sport, helping other diabetics realize their potential and hosting events to raise awareness. He also happens to be a talented surfer and racer.
3. CHRISTOPHER BLUTHARDT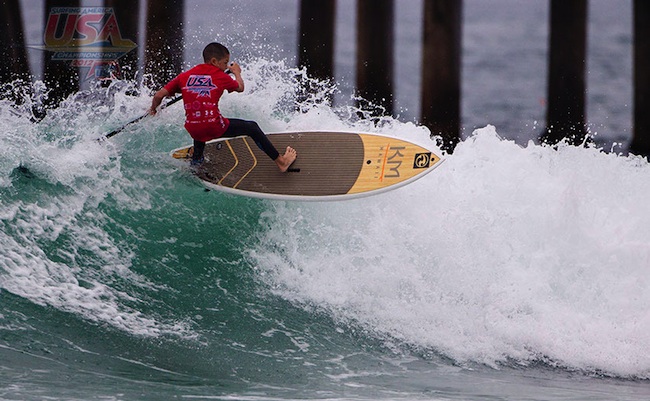 Age: 15
Nationality: USA
Christopher Bluthardt is a 15 year old true waterman from the island of Oahu. Born in Maryland, Christopher did not begin surfing until 2007. Competing in all aspects of surfing, whether it be SUP, racing, longboard, or shortboard Christopher simply loves to be in the water. Christopher's excellent surfing has already qualified him to compete against some of the top men in the country. Not only an outstanding surfer, Christopher is an all around nice young man.
4. Kali'a Alexiou
Age: 12
Nationality: USA
Kali'a Alexiou is a 12 year old grom with a lot of strength. This year she competed int he Jay Moriarty Surftech event and won the junior women's long course. She trained for several weeks leading up to the Jay Race on the actual race course with her dad. The confidence and knowledge that she gained in training, had this grom more than ready for her first attempt at the Long Course.
5. Sasha Kauhane
Age: 12
Nationality: Hawaii
Sasha Kauhane is a 12 year old from Hawaii. She consistently enters SUP races and is doing a great job of competing and winning whenever she can. She often beats other groms and has a very bright future ahead of her.
6. Aaron Rowe
Age: 16
Nationality: United Kingdom
6. Aaron Rowe is a 16 yr. old living in Jersey, Channel Islands which is part of the British Isles. He took up SUP about 3 years ago and while his passion is for surfing he seems to have some talent for racing and won the recent junior class at the World series race in Bilbao and came in 14th in the men's race. He is currently the British under 16 SUP Surf Champion and ranked 3rd in the men's.
7. Matix Springer
Age: 10
Nationality: USA
Matix Springer is a 10 year old grom from Thousand Oaks, California. Based on his skill he was selected to be a part of the Performance paddling team and has abilities that will take him far in paddling through the years to come.
8. Peter Shoemaker
Age: 15
Nationality: USA
Peter Shoemaker is a 15 year-old SUP surfer and racer from San Diego, California who has been in the SUP scene for 3 years. Peter took 1st place at the 2011 HanoHano Kids race and 3rd place at the Tecolote 5000. Recently he has been focusing on SUP surf contests, receiving two 1st place finishes and a 2nd place in the Jr. SUP division of Revolt Summer Surf Series.
9. Peter Kosinski
Age: 16
Nationality: Ireland
Peter Kosinski is a 16 year old Sup surfer and racer born and raised in the green waters of Ireland. 2013 was a huge year for Peter competing in many international races around Europe and traveling to the U.K to collect multiple podium finishes against the men.
10. Noa Hopper
Age: 14
Nationality: USA
Noa Hopper is an up and coming 14 year old grom. Last year at the battle of the paddle he won the kids race in just under 8 minutes and showed a great deal of skill and understanding of the ocean. Noa is currently involved in a variety of watersports and has a very bright future ahead of him.
---
11. Izzi Gomez
12. Fiona Wylde
13. Austin Hollingshead
14. Trent Carter
15. Vanina Walsh
16. Fisher Grant
17. Lara Claydon
18. Noah Yap
19. Mo Freitas
20. Mia Wheatley-Maltais
21. Alleanna Clark
22. Nick Scheel
23. Ryan Staples
24. Riggs Napoleon
25. Bobby Flynn
26. Jane Staples
27. Josia Brackett
28. Alex mawae
29. Joshua Brackett
30. Seachelle Rivera
---
Supconnect would like to thank everybody who voted and participated in these awards! The grom section of these awards is especially exciting for us, because it's a great way to measure who the next Annabel Andersons, Candace Applebys, Connor Baxters, Mo Frietas and Nikki Gregs are going to be in the years ahead. The nominees in this year's competition include a selection of kids that are multi-talented and really engaged in the community through a number of avenues outside of paddling, showing that our sport's leaders of tomorrow are more than just action actions who win races for money.