SAN DIEGO, California - After two months of voting, we are very pleased to announce the Supconnect Woman of the Year and final results up for 2013. As per the previous years, the Supconnect Awards are based on an open voting system that puts you, the reader, in charge of who wins. The criteria is still based on four qualities that we ask YOU (the reader) to vote on, which makes the awards are open to paddlers from around the world, be they pro's, amateurs or ambassadors - contest results are not the most important thing to us.
SUPCONNECT WOMAN OF THE YEAR:
1.Iballa Moreno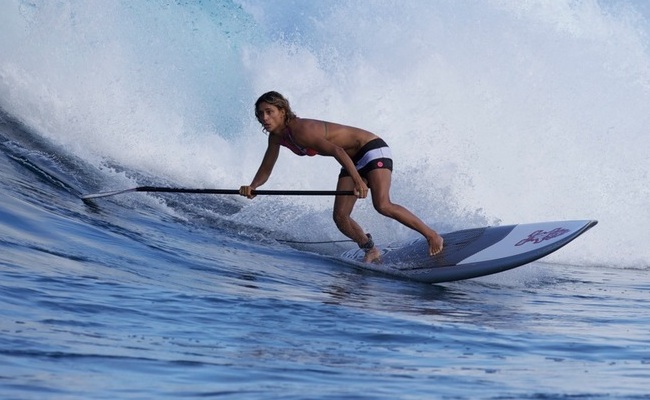 Nationality: Spain
Iballa Moreno is a passionate Stand Up Paddler who started just 3 years ago in between windsurfing sessions and whenever she had time off tour. She is the current leader in PWA Windsurfing wave tour and together with her twin sister, Daida Moreno, they have dominated the sport of windsurfing for the last 13 years. Now Iballa is starting to combine the two Sports she loves: windsurfing and Stand Up Paddle. Iballa feels that with Stand Up Paddle she has found a new sport in her life where she can perfectly combine windsurfing and SUP.
2.ANNABEL ANDERSON
Nationality: New Zealand
Annabel Anderson grew up in New Zealand. Her youth was filled with everything from ballet to tennis, athletics, skiing and horse riding. A chance decision to attend the Jever Stand Up Paddling World Cup in Germany opened her eyes to SUP. In 2012 she won both Battle of the Paddle California races (distance and elite technical) and backed it up again in 2013. She is considered the European champ and is currently one of the best female SUPers in the world. In 2013 she is the New Zealand Champion and has been on fire both last year and this year in the standup world series which she won in 2012 and is currently ranked first in 2013.
3.CANDICE APPLEBY
Nationality: USA
Candice Appleby is a professional ocean athlete from San Clemente, California. She has been deemed by many as the 'Queen of SUP", and has had stellar performances for years. She is arguably the most winning stand up paddler in history. This year she has continued that streak and won many races such as the Orange Bowl Paddle Championships, and the Surftech Shootout Dual-Athlon. She is both an exceptional SUP racer and SUP surfer. 2013 has been a year of giving back as well as she worked diligently (along with other great partners) on creating a new event for kids called the SUP Fiesta. It was a hit and groms from near and far were very stoked.
4.Sondra Purser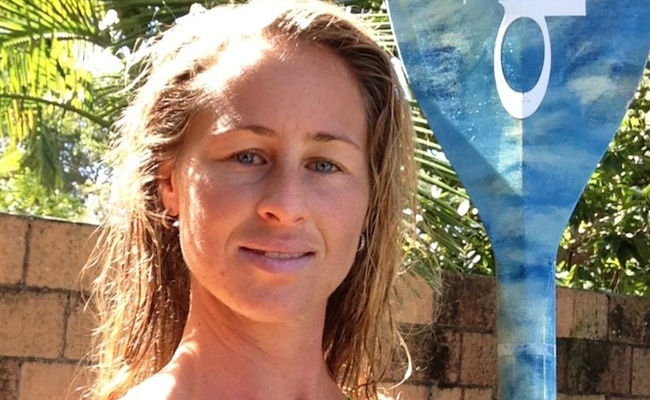 Nationality: Australia
Sondra Purser lives in Currumbin, Queensland, Australia and is from Newcastle, New South Wales. In 2012 Sondra took 3rd at the Queensland State SUP Titles Surf Race. She was also 6th in the Women's Waterman Challenge at the Waikiki Paddle Festival. The Battle of the paddle 2012 was a great race for her as well and she came in 9th overall and then repeated her exact placing in 2013!
5. Patricia Miller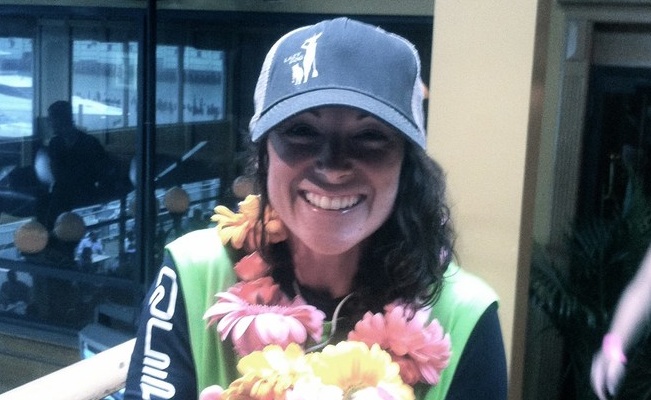 Nationality: USA
Patricia (Trish) Miller is a very accomplished Stand Up Paddler. She has competed in numerous events/races throughout the US and elsewhere and just competed in the Sea Paddle Around NYC (25 miles) and placed second but was later awarded 1st. Trish works for Lazy Dog in Key West, Fl. as a SUP instructor and SUP/Yoga instructor and inspires and challenges others. She is an amazing athlete and a natural at teaching others. Trish devotes much of her spare time as a very enthusiastic SUP instructor for the local Special Olympics in her community.
6. Nicole Pacelli
Nationality: Brazil
Originally from Brazil, 22 year old Nicole Pacelli has added many achievements to her list this year including 1st place in the standup world tour Turtle Bay event, first place at the ISA World Games in Stand Up Paddle Surf and 2nd place in the Ubatuba Pro on the Standup World Tour. She capped off 2013 by being crowned the first ever Women's Stand Up World Tour Champion - all very impressive for someone who started to practice SUP only 4 short years ago.
7. Nikki Gregg
Nationality: USA
Nikki Gregg resides in Hood River, Oregon and owns a fitness training business. Dubbed as "The First Lady of Stand Up Paddle Fitness," her passion lies in any and all forms of stand up paddling; from fitness, surfing, racing, flatwater, open ocean and even whitewater, Nikki is one of the most well rounded athletes in this fast growing sport of SUP. This year one of her victories is that she won the Payette River Games in Idaho.
8. Olivia Piana
Nationality: France
Olivia Piana is a SUP rider from France. A few accomplishments in 2013 include being 1st overall at the Abu Dhabi All-Stars Invitational (1st Race & 2nd Waves), 2nd in the ISA World SUP Championship Technical Race and 2nd in the ISA World SUP Championship Distance Race.
9. Bailey Rosen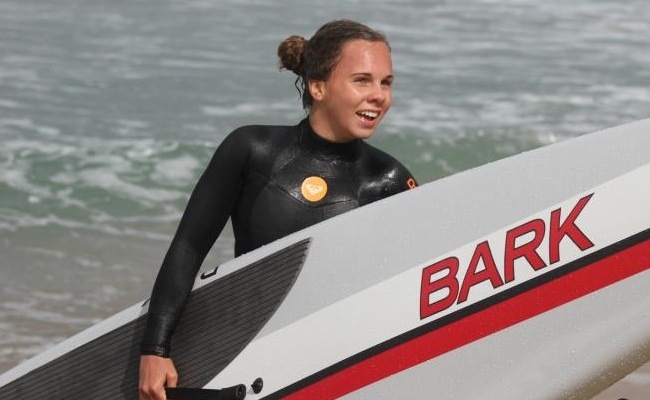 Nationality: USA
Bailey Rosen is from South Florida. She works part time at Sun Coast Surf Shop, gives kids clinics and is a very accomplished elite racer at the age of 17 - 18. In 2013 Bailey has really raced will with the elite women and took first at the Florida Cup as well as at the Jr. Sup Fiesta Pro. She was third at the Orange Bowl and 5th at the Carolina Cup on a grueling course! Bailey is an incredible student and also does community service for the Rojan Service Club.
10. Helga Goebel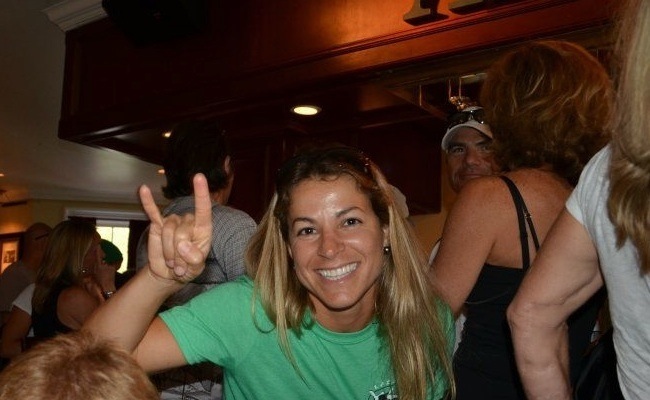 Nationality: USA
Helga Goebel is a Stand up Paddle racer from Fort Lauderdale, Florida. She began began windsurfing when she was 16 years old. Her first SUP race was part of a life guard paddle series and now she races about 52 weeks out of the year. She is considered one of the best female paddlers on the east coast and believes in creating luck by working hard.
11. Mariko Strickland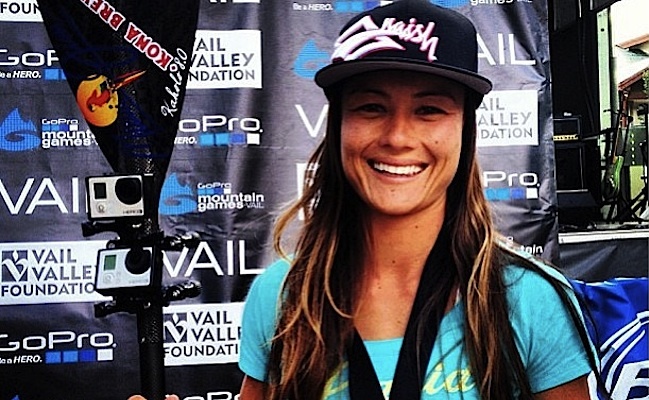 Nationality: Hawaii
As the first to paddle the Peruvian Amazon in 2011, Mariko Strickland has been a promising name among the SUP community. From one of the most beautiful places on earth, Kauai, she came to main land to further her career as a water athlete and attend school in Long Beach.
12. Sonni Honscheid

Nationality: Canary islands
Born in the Canaries Island, Sonni followed in her father's footsteps and became a windsurfer. Then, just 3 years ago she started to do stand up paddle and impressively won the Jever SUP Cup in Hamburg 2 times in a row, 2009 and 2010. One of her big SUP wins this year happened at the 6 star Lost Mills International SUP Race where she faced a very strong field of competitors.
---
13. Izzi Gomez
14. Jenny Kalmbach
15. Kristin Thomas
16. Heather Baus
17. Gillian Gibree
18. Haley Mills
19. Angie Jackson
20. Suzie Cooney
21. Halie Harrison
22. Brandi Baksic
23. Karen Wrenn
24. Emmy Merrill
25. Morgan Hoesterey
---
Supconnect would like to thank everybody who voted and participated in these awards! Women's Stand Up Paddling is exploding across the globe and we are honored to profile such a diversely talented, international group of athletes on our site.
© Copyrighted & Exclusive SupConnect.com Content.