DENVER, Colorado - Remember that magical and mysterious feeling adventure movies like The Goonies gave you the first time you watched them? This is me surfing my local river - the same place I paddle out every day, but it's totally different at night. Falling off makes me feel like I'm one of the Goonies, sliding downstream towards a lost pirate ship...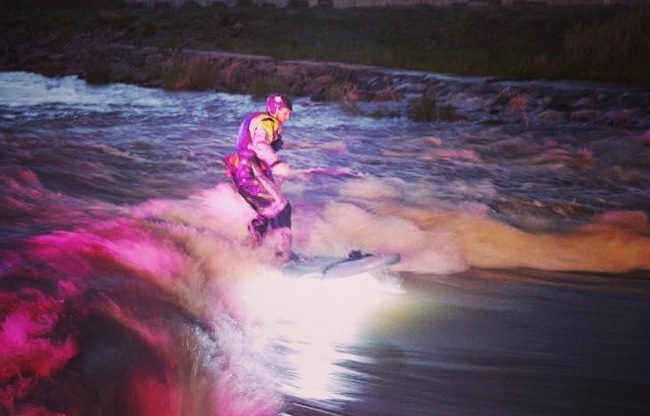 Seriously though, night surfing is a pretty cool experience. The Naqua lights add a greater element of adventure, plus it's really cool lighting up the wave. It was pretty hard to surf with those lights hooked up to the haul of the board, because they created drag that just wanted to pull me out of the wave, but I did get a few good rides in.
It would be cool to do another session paddling down river and see what that is like. I guess I have another adventure to partake in.