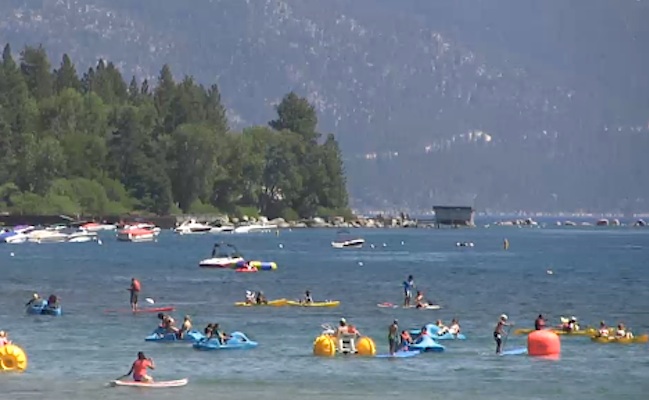 LAKE TAHOE, Nevada - Unfortunately we at Supconnect just got word that a 42-year-old man from San Mateo, California drowned at Lake Tahoe after falling off of a paddleboard.
Kenneth Campo had been stand up paddling at Sand Harbor State Park and fell off of his rental board one week ago today. Apparently he was between 200 to 300 yards from the shore and fell into the water. According to the local Nevada Department of of Wildlife, the rental board did have both a life jacket and a leash, but neither one were used.
Campo was pulled out of the water by an employee from a SUP rental company who had to dive down about 20 feet underwater to help. Emergency responders could not resuscitate him but took Campo to a hospital where he was pronounced dead.
Our condolences go out to those loved ones and friends of Kenneth Campo.
The question has been asked before and it will be asked again, should stand up paddlers be forced to wear a personal flotation device, a leash or both? What are your thoughts?
.