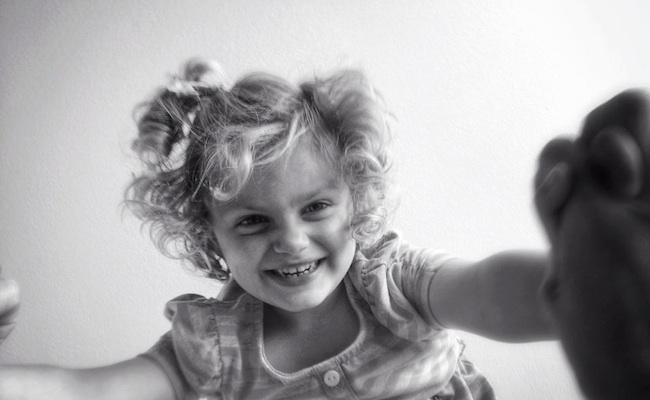 NASHVILLE, Tennessee - Shane Perrin has been known to do some rather intense paddle marathons, both in and out of the water. Now fresh off his recent 444 land paddle from Mississippi to Nashville, he's at it again, but this time for bigger stakes. On 01/20/14, shane is taking part in a longboard (skating) challenge, called 24 Hour Ultra-Skate, competing as a land paddler with his trusty Billy Lush board and Perrin-Elite carbon paddle.
The goal is see how far you can go in 24 hours (as the name suggests), with certain landmark distances to reach for:
1) Join the Century club- 100 miles.
2) Make the Elite 200 group- 200 miles (only 20 members world wide)
3) Become the World record holder - 261.8 Male -186.9 Female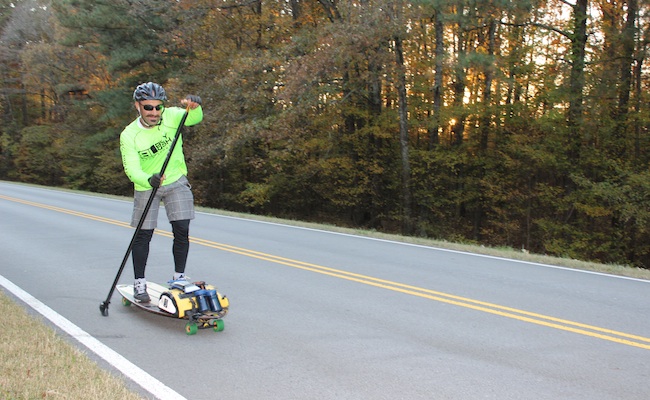 Shane cruising on his land paddle board
Their website says: "Skate a little or skate a lot, it's up to you. How far can you go in 24 hours? Set a personal best or go for the World Record!" and you just can't say things like that around Shane. "They are letting me in racing via land paddling," he explained. "The world record was set last year at 261.8. My goal is to reach 300 miles and change skaters thoughts of Land Paddling."
Race For Raelyn
Shane is taking this race really seriously, but not solely because of the World Record. On his blog, he has laid out a plan that involves everybody in the paddle industry and community. "Here's the reason why this race has become personal to me," Shane wrote. "Just a couple weeks ago I talked to a fella (Greg Beckler) in California who I have never met. Our topic of conversation that brought us together, his daughter Raelyn. Her story is something that hits home for every parent."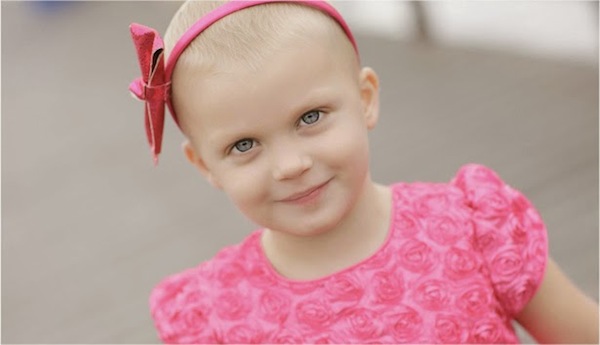 At the age of two and half, Greg's daughter Raelyn was diagnosed with acute lymphoblastic leukemia (ALL). She's been undergoing chemo since February 2012 and is still fighting for her life. Recently Raelyn has developed steroid psychosis which is an rare side effect from the high doses of steroids that she takes to increase the effectiveness of the chemotherapy. "As a father of a child with leukemia I have watched my daughter survive the level of agony that no child should ever have to suffer," Greg explains on Raelyn's website.
"She has endured spinal taps, bone marrow biopsies, daily chemotherapy treatments, blood transfusions, daily portacath accesses, hundreds of doctor's visits, x-rays and large steroid doses all with the strength and resilience that children posses. She gives me the strength to not cry, even though I want to, as I don't won't her to know how afraid I am. This fear has been amplified with her reaction to the steroids which makes her psychotic and she doesn't understand why."
Earlier in 2013, Greg paddled from Catalina Island to Dana Point to help raise money for Raelyn's mounting medical bills.
The level of strength and courage that the Beckler family has shown in fighting this battle everyday, rain or shine, is remarkable. It's not possible to fully understand what this means, unless you've dealth with something like it before - there's no taking breaks from the problem until Raelyn is better. On top of the monumental emotional strain, the Beckler family has to deal with medical costs and the constant logistics of caring for a daughter fighting cancer - which is more complex and demanding than a full-time job.
Here's How You Can Help In 2 Steps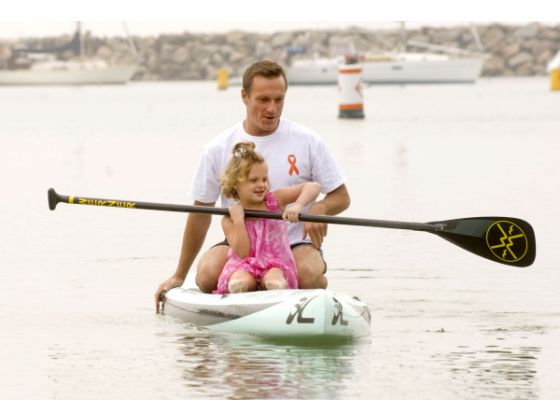 "Here's where YOU SUP LEADERS can stand up for Raelyn," Shane Perrin explains. "In the next couple weeks I want you to:
1. Create an event. It could be anything. SUP, Skate, Hike, Walk, anything. Recruit people for your event.

Let's say you're in warm weather still like my friends Paige and Brian with Hooked on Sup in Florida (they've already agreed to stand up for Raelyn). You can do a 10 mile fun paddle. Get 10 people to attend. each person that comes to the event pledges $1 per mile. At the end of the event the Host/Sup leader collects the funds and mails it out to the Beckler family. $100 closer to paying medical bills. Get it?
What if you're in cold weather like Holly Evans in Minnesota with Wai Nani surf and paddle tribe. She's Standing up for Raelyn. It's pretty cold in Minnesota if you don't know. But She's figuring it out. She's creating an event for 1/20/14 to stand for Raelyn.
Here's the kicker: Stoke Radio is helping out and and promoting this event! (more to come)
2. We hope your event can take place on 1/20/14 MLK day as I will be racing the 24 hour race. If you're un-able to have the event that day then the Saturday or Sunday is ok too (1/18 or 1/19). Make sure to film the event. I'll be putting together a video of my exploits which includes yours from the day.
Email me at This email address is being protected from spambots. You need JavaScript enabled to view it. if you want to Stand up for Raelyn and be a leader for more detailed information.
http://supconnect.com/community
Want To Get Involved?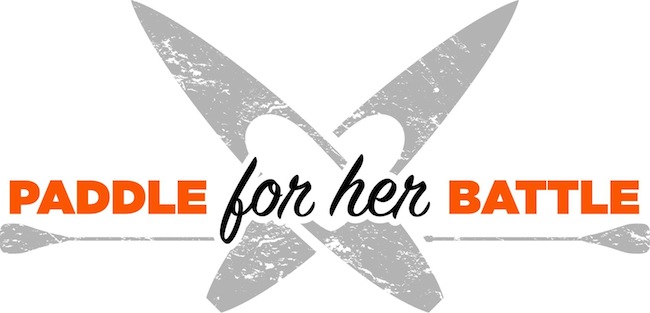 If anyone out there wants to host an event or would like their Race For Raelyn promoted, please contact us via the Supconnect Community page. We will be following this up and giving a full list of venues where you can show your support on January 20, 2014.
The Supconnect Team will be paddling down at Mission Bay, San Diego, for Raelyn. Anyone is welcome to join us - the only entrance fee is a pledge to donate one US dollar for every mile we do. We will be following up with more details early in the month of January.
In the meantime, if you would like to know more about Raelyn's story or to donate to her fund, please visit Paddle For Her Battle.