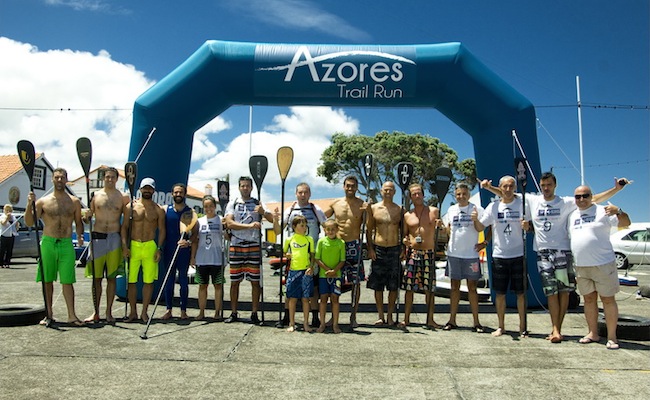 SAO ROGUE DO PIC, Azores - On July 12, history was made in European SUP. For the first time there was a crossing between the islands of Sao Jorge and Pico in the Azores. The SãoJorge2Pico had 12 registered athletes finishing the race.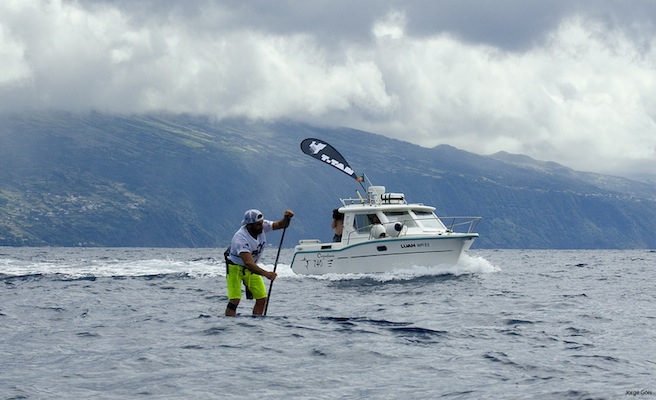 The conditions were fairly good, with a one metter South Swell running and moderate Southeast wind, giving the athletes a few "Downwind" moments during the race. Spanish athlete Pepe Oltra Sans managed a spectacular time of two hours and thirty eight minutes on a 12'6'' inflatable paddle board, taking the win. In second place were Neil Vasa and third Oscar Cardoso, both athletes with 14 ́ ́ boards, from São Lourenço in Ericeira.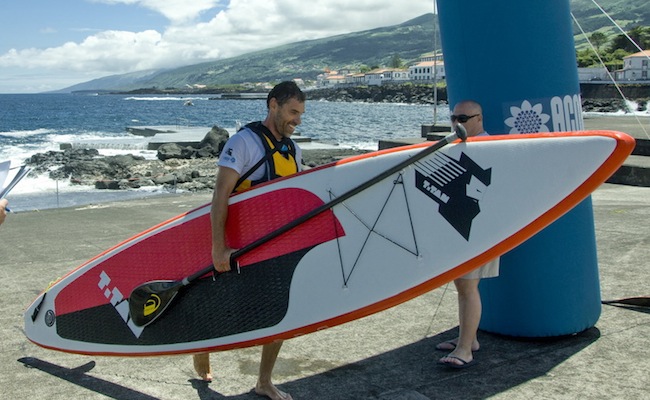 The only female athlete in the event the Spanish Marta Salaberri, who finished the race in three hours and twenty minutes and in the end, despite the fatigue, was very happy to accomplish his first ocean crossing. The event was also marked by innovation and safety, with all athletes carried with it them a GPS of getTracker provided by the sponsor Geteasy that monitored the safety of the athletes. The security was also assured by several support vessels, as well as a medical emergency boat from the volunteer firefighters of Calheta, a boat from Velas marine police and a jet ski from São Roque do Pico marine police.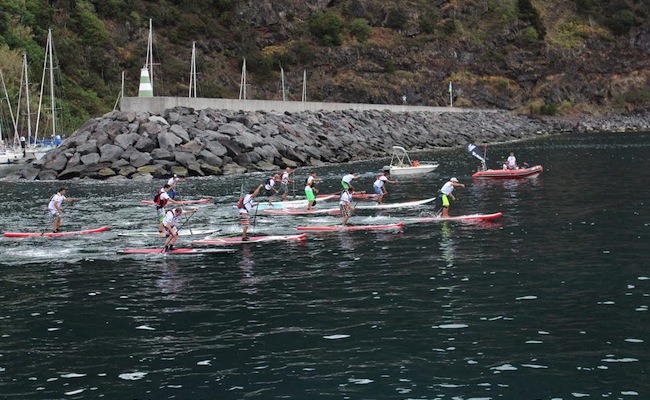 The beautiful wildlife of the Azores also made some unscheduled guest appearnces during the race, including turtles and dolphins among other species. Oscar Cardoso said that he had experienced one of the most spectacular moments throughout its 54 years, when he was accompanied by dolphins for an hour.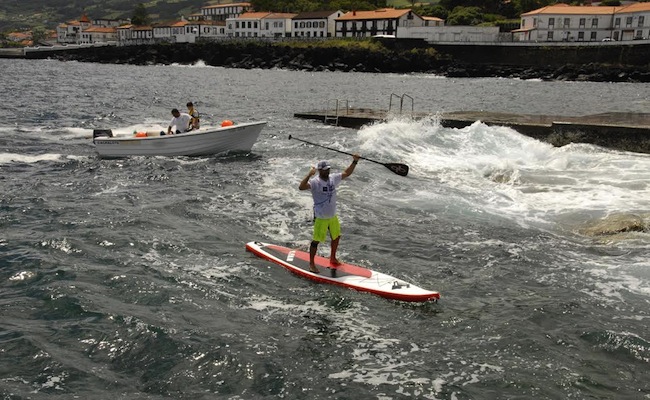 Luis Silveira, Mayor of Velas noted the importance of the event to the local economy and has committed to continual support of the race. The organization thanked all athletes, local partners, and sponsors, SATA, Azores Tourism and Government, pledging to make every effort to make this event reality for many years.
For more information about the event you can visit the page and www.saojorge2pico.com and Facebook page.
Article by Miguel Marques